Sugar Cane Update

01/03/2013 08:35AM ● Published by Aimee Cormier
2012 Crop A Bonanza
By Barbara Gautreaux
Photos by Ron Olivier
The sugar cane crop in South Louisiana benefitted from early rains, minimal winds and dry harvest conditions that accounted for one of the largest crops in the industry. All was not perfect as farmers battled rust disease, white fly infestations and had to contend with Congress that was unable to pass a Farm Bill in a timely manner.
Harvesting sugar cane will continue into January, nearly two weeks longer than the harvest that ended Dec. 23, 2011. The longer harvest is due to more cane in the fields and the farmers needing more time to bring their crop into the mill.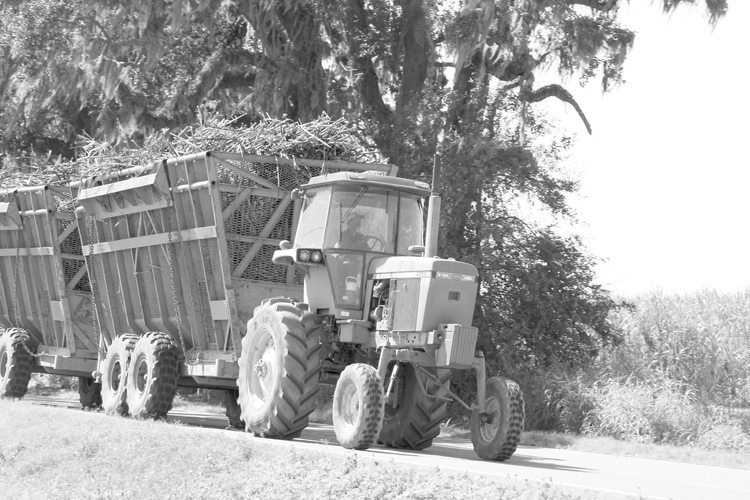 Best Crop On Record
In St. Martin Parish, the field surveys keep going up and up. According to Alfred Guidry with LSU AgCenter, the reason tonnage is up can be attributed to near perfect growing conditions. Guidry has 40 years experience as a county agent, a career of keeping records of cane yields. "This year's crop is 34.5 to 35 tons per acre average, with probably 7600 pounds of sugar per acre. Our highest year previously was 7200 pounds so that is an increase of 400 pounds," says Guidry.
"This is the best crop on record that farmers have ever seen. We have never produced the records that I have seen set this year."
Near perfect conditions in St. Martin Parish gave farmers a longer growing season and kept the cane growing in the fields. "We had rains at the appropriate time, which gave the cane a quick, fast start in the spring," says Guidry. St. Martin Parish has just over 29,000 acres in sugar cane production. To accommodate the amount of cane coming into the mill, the Louisiana Sugar Cane Coop in St. Martinville—LaSuCa—will remain open until Jan. 7.
Harvesting conditions have been excellent, and the fields have been able to absorb quickly the more than three inches of rainfall seen in early December. Louisiana has been in a drought, as has most of the U.S., with the Lafayette area receiving just 35.87 inches in 2011, the driest year since 1893, when record keeping began here.
Compared to states in the Central U.S., Louisiana has fared better in 2012, receiving 63.22 inches by Dec. 10. Says LSU AgCenter Chancellor Bill Richardson, "While much of the country suffered through drought, our farmers were able to help fill in the gap by producing exceptional crops including a record yield for soybeans. Louisiana agriculture continues to play an essential economic role in the state and local economies."
The 22-parish Sugar Belt produces more than 2.9 Billion pounds of raw sugar on 425,000 acres, according to the American Sugar Cane League. For three years, sugar cane farmers have enjoyed what ASCL's Sam Irwin says have been "good prices," however the trend this year is to see some downward movement.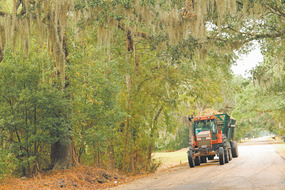 Farmers Feeling Good
Sugar Cane Farmer Aiken French, 34, says he farms 1500 acres in Iberia and St. Mary parishes with his brother Bjhan through their company A&F Farms. "Harvest was better than we anticipated; the tonnage coming out of the fields was better and the sugar content is better," says French. As of Dec. 10, A&F Farms had harvested 60 percent of its fields. "As far as the whole season, it has been a great harvest. We had a very good bit of rain and optimal growing conditions," he says.
Without having to drive tractors and rigs through heavy mud, the predominantly dry harvest conditions resulted in less wear and tear on property and the farm workers themselves.
Says Iberia Parish County Agent Blair Hebert, even accidents are down this year due to mild conditions. "We can't control a lot of things in agriculture, but if you had written a script you could not have imagined better conditions that we experienced in this year's harvest," he says. "In the first 60 days of this harvest, we had probably 90 percent of the first three-quarters of the harvest completed and that is about as good as we could ask for."
The mills will stay open into January, and at this writing, predicted a finish date of Jan. 3 for Cajun Sugar Coop, Jan. 10 for Enterprise Mill in Patouville, Jan. 6 for Sterling Sugars and Jan. 7 for LaSuCa.
Pesky Fly In St. Mary
The sugar cane that grows nearest the coast, in this area that is cane in St. Mary Parish, suffered from a West Indian Cane Fly during the hottest part of the summer. French, who farms acres in that parish, says he sprayed numerous times to combat the pest. "The first couple of times it wasn't effective and the last time it was too late, the bugs had done their damage," says French. "If we don't have a cold winter we will end up with them again next year."
Despite this pest, this cane was harvested, but it did not have the tonnage expected because the fly sucks the nutrients out of the stalk.
"The farmers are pretty pleased with the yields and tonnage per acre. They are happy," says Jimmy Flanagan, the LSU AgCenter county agent for St. Mary Parish. Forty thousand acres are planted in cane production in his parish, and Flanagan says farmers are getting more efficient in keeping their operations turning a profit. According to Flanagan, the price was quite good for the 2012 crop.
Life+Leisure
,
Today
,
In Print
crop
record
farmers
sugar cane