December 2012 Book Review
12/06/2012 10:35AM ● Published by Aimee Cormier
Merry Christmas To All
And To All A Good Book
By Ray Saadi—Book Editor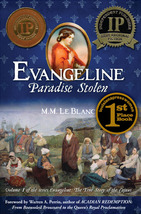 EVANGELINE Paradise Stolen - Volume One
By M. M. LeBlanc
Caeruleum Publishing $24.95 Softcover
When Nathaniel Hawthorne told his friend Henry Wadsworth Longfellow the story of Evangeline, the poet wasted no time in penning his famous poem about Evangeline, the beautiful young Cajun girl who was tragically separated from her lover, Gabriel. The epic poem published in 1847, was one of his most popular works. But that lovely and tragic verse that told of the expulsion of the Acadians that separated the lovers, left out much of the history told here. So much so, you'll need the second volume, now in the works, to learn the rest.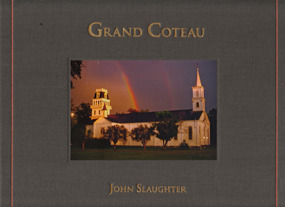 GRAND COTEAU
By John Slaughter
UL Press $49.50
For many, if not most, "Grand Coteau" conjures up the images of the Catholic Church and Academy of Sacred Heart, the Girls' School there, and the Retreat Center. But John Slaughter's iconic photographs of the town broaden those images considerably, illustrating an idyllic place with its own Oak Alley. The people, buildings and places that make up Grand Coteau will give an entirely new insight to this historic village. The Catahoula Restaurant, by the way, named for the dogs whose portraits cover the walls, is owned by Slaughter.
LOUISIANA PLACE NAMES
By Clare D'Artois Leeper
LSU Press $39.95
Where did all the strange and unusual names of towns, bayous and villages in Louisiana originate? Here, in one volume, is the name of every place in the state that has a name, from Albania to Zwolle, with short summaries of how they came to be so named. It's thoroughly enjoyable, and educational, too.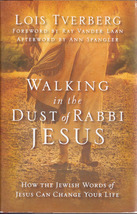 WALKING in the DUST of RABBI JESUS
By Lois Tverberg
Zondervan $18.99
Did you ever imagine what it would have been like to be among the crowds who followed and listened to the words of Jesus? If so, this book will help you know more about the Jewish culture at the time, and the language Jesus and his disciples spoke. You will see and hear Jesus as the Jews did, calling him "Rabbi." It's like a trip back in time. Way back.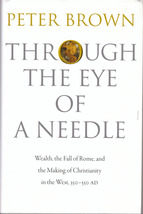 THROUGH THE EYE OF A NEEDLE
By Peter Brown
Princeton $39.95
When Jesus said to his apostles that it was easier for a camel to pass through the eye of a needle than for a rich man to enter heaven, they were astonished. Yet, wealthy converts, following the conversion of Constantine in 312 began seeking salvation by making large donations to the Christian community, which then faced the difficulty of how to reconcile this newfound wealth with Jesus' teaching. Brown, in this masterful history, makes the writings of Augustine, Ambrose and Jerome more accessible to the average reader, while scholars will welcome the voluminous notes and index.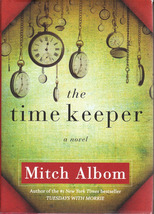 The TIMEKEEPER
By Mitch Albom
Hyperion $24.99
A wizened old man sits in a cave listening to millions of voices from Earth begging for more … time. Sarah, a brilliant but unattractive teenager begs for more time to prepare for her first date with a handsome and popular boy at school; The other, Victor, an immensely wealthy man, attempts to buy time by having his body frozen till a cure for his cancer is discovered. Before the Time Keeper discovered time, people worked like farmers of old: from "Can see, till Can't see." The reason God limits our days Victor is told, "Is to make each one precious." Albom creates another fanciful fable.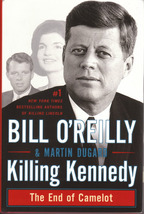 KILLING KENNEDY
By Bill O'Reilly & Martin Dugard
Henry Holt $28
This is more about John Kennedy's life than his death: his youth, college, Naval experiences, and wife, Jackie who gets substantial space here. As President, Kennedy's worst moment was losing his nerve in the Bay of Pigs fiasco, while his best was going eye-to-eye with Nikita Khrushchev, forcing the removal of Russian missiles from Cuba. Lee Harvey Oswald is followed from his stay in Russia to his assassin's nest in the Dallas Book Depository. The book's writing is smooth and reads like a novel but conspirator theorists will object to his simple acceptance that Oswald acted alone.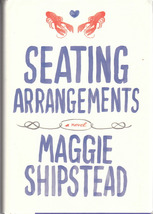 SEATING ARRANGEMENTS
By Maggie Shipstead
Knopf 25.95
In this hilarious novel, we attend a wedding by the sea, along with Winn Van Meter, the father of Daphne, the very pregnant, soon-to-be bride. Winn's thoughts, however, are not so much about Daphne but her bridesmaid, Agatha, for whom he has long lusted. Winn's wife, Biddy's careful arrangements are turned upside down by the antics of many of the guests, including Laundry room and Garage liaisons. A beached whale that explodes spontaneously adds to the chaos. This is a delightful first novel from Ms. Shipstead with hopefully, more to come.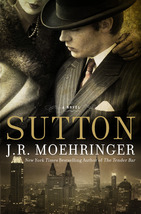 SUTTON
By J. R. Moehringer
Hyperion $27.99
On Christmas Day, 1969, Willie "the Actor" Sutton, "America's most successful bank robber," left prison in the company of a New York Times photographer and reporter who received exclusive rights to his life story. He gave them a map marked with significant places in his life: his birthplace, banks he heisted and other significant sites, but his main interest was finding the one girl he ever loved. As he describes the events at each place, he would flashback to that moment, alternating between now and the past. In this wonderful historical fiction, Sutton is presented as a sympathetic and honorable character. You gotta love him.
Local and Noteworthy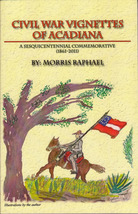 Morris Raphael's CIVIL WAR VIGNETTES OF ACADIANA offers a multiplicity of stories of the Civil War including a heartwarming tale of a Union Soldier celebrating Christmas Eve with a New Iberia Catholic Priest.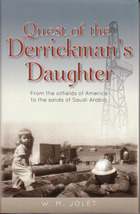 DERRICKMAN'S DAUGHTER by W. M. Jolet chronicles Lafayette businesswoman Bonnie Maillet's Boysenblue Company that sells drilling fluid worldwide including Saudi Arabia.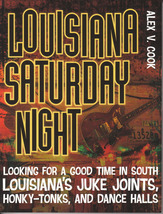 LOUISIANA SATURDAY NIGHT is Alex V. Cook's delightful guide to the Juke Joints and Honkey-Tonks all over the state where you can "pass a good time."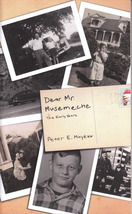 And, DEAR MR. MUSEMECHE is the device used by author, Peter E. Mayeux, to record his poignant childhood memories, addressing them to a long ago storekeeper who had befriended him.