November 2012 Book Review
11/01/2012 04:09PM ● Published by Aimee Cormier
Books Make Great Gifts
Even For Those Who Have Everything
By Ray Saadi—Book Editor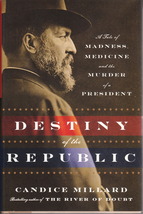 Destiny Of The Republic
By Candace Millard
Doubleday $28.95
History comes alive in this illuminating account of the assassination of President James A. Garfield. Like his predecessor, Abraham Lincoln, he was shot in the back, but unlike Lincoln, he clung to life for nearly three months, finally succumbing, not from the bullet wound, but from numerous infections caused by his doctors who, ignorant of basic hygiene, kept poking their unclean fingers in his wound searching for the bullet. Alexander Graham Bell, who had recently delighted Garfield with a demonstration of his telephone, attempted to locate the bullet by modifying his phone to create a metal detector. It failed to work however because unknown to him, a second mattress under the president contained metal springs distorting the signal. With wife Lucretia by his side, Garfield died on Sept. 19, 1881. The assassin, Charles Julius Guiteau was hanged.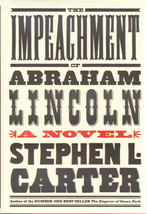 The Impeachment Of Abraham Lincoln
By Stephen L. Carter
Knopf $26.95
In this immensely fanciful historical fiction, the author allows Lincoln to survive assassin Booth's bullet only to be faced with impeachment by a group of radicals in Congress who, among other complaints, opposed Lincoln's desire to treat the South compassionately. But when the attorney hired to defend him is murdered on the eve of the trial, the law firm improbably relies on young Abigail Canner, a recent college graduate and inexperienced law clerk. A "colored" girl, who was taught by her mother that she could do anything she set out to do, Abigail learned the law quickly with the help of law clerk, Jonathan, and together, both learned to love more than the law.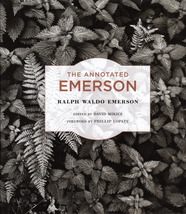 The Annotated Emerson
Edited by David Mikics
Belknap/Harvard University $35
One of the greatest essayer/poets in American history, Ralph Waldo Emerson is, at last, made more comprehensible to the many seeking his wisdom. One of the most familiar quotations from his essay, "Self-Reliance;" "A foolish consistency is the hobgoblin of little minds," was contradicted by him in a later sermon by saying; "That statement … I do not now believe." He was an accomplished translator for poets like the Persian, Saadi (no relation, I don't think). It is from that sage's poem, "On Old Age" that he quotes; "Now is the time when weakness comes, and strength goes; The magic of sweet words I lose."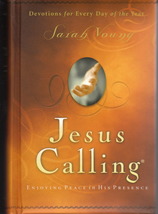 Jesus Calling
By Sarah Young
Thomas Nelson Publishing $15.99
In this wonderfully compact volume, the author offers inspirational thoughts based on her cherished experiences of helping deeply wounded women. Finding her own courage in books, she began journaling her thoughts, which she eventually collected in this book. She has included Scripture references after each daily reading. Each meditation is contained on a single page for a specific day of the year, but can be thumbed through at will to commemorate birthdays and other special days.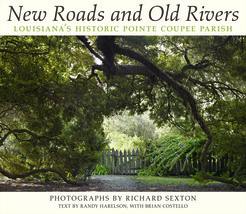 New Roads And Old Rivers
Photographs By Richard Sexton
LSU Press $45
I've had friends from New Roads but have never been there or anywhere in Pointe Coupee (French for a place cut off) Parish, but after admiring the photographs and reading the text by Randy Harelson with Brian Costello, I'm itching to visit. The 200 Sexton photos of places and most of the 70 surviving antebellum structures fairly leap off the page. Particularly inviting are photos of many of the parish's 62 massive trees listed on the Live Oak Society register. Pointe Coupee is one of the oldest settlements in the Mississippi Valley, dating to the 1720s and remains a land rich in Creole heritage.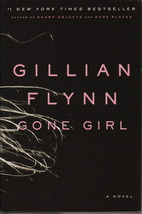 Gone Girl
By Gillian Flynn
Crown $25
It's Amy Dunne's fifth wedding anniversary and she has disappeared. When police investigate and find traces of blood amid other signs of a struggle, they're thinking murder, and their obvious suspect is her husband, Nick. Nick is the narrator offering details of his failing marriage, hiding the truth from police and Amy's family. But Amy counters with her version of their marriage and feelings toward Nick, which she confines to her diary. Who and what to believe? As the pressure on Nick builds, so do our allegiances and empathies as the twists and turns of the story keep us guessing right to its ingenious conclusion.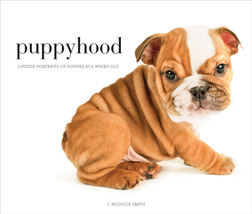 Puppyhood
By J. Nichole Smith
Stewart, Tabori & Chang $29.95
Love dogs? Have a friend who does? Look no further. Just scanning through this irresistible, oversized book of 25 life size photos of 6-week-old puppies will have you "panting" to own one. As a gift, this will make a big hit with dog lovers.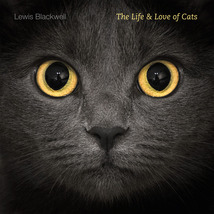 The Life & Love Of Cats
By Lewis Blackwell
Abrams $50
More than 115 images shot by leading animal photographers around the world illustrate author Blackwell's exploration of the world of cats, domestic and wild. Cats are photographed at play, asleep and cuddling with their human friends. A great "Meow" for any cat lover.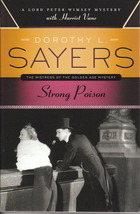 Four Lord Wimsey Mysteries From Dorothy Sayers
HarperCollins has reissued four of the best Lord Peter Wimsey mysteries by Dorothy L. Sayers; published as part of the new Bourbon Street Books line ($14.99 each). In STRONG POISON, Wimsey rescues Harriet Vane, a pioneer forensics expert in poisons, charged with the arsenic poisoning of her fiancé. In HAVE HIS CARCASE (carcass), GAUDY NIGHT, and BUSMAN'S HONEYMOON, Wimsey and Harriet are now a team of dedicated sleuths. Each volume is delightful and stands on its own, but the set of four would make a great gift.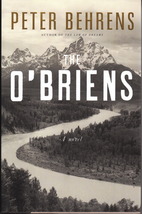 The O'Briens
By Peter Behrens
Parthenon $25.95
If you're a fan of family sagas, you'll be fascinated with the O'Brien family. It's Joe O'Brien's story from the moment when, at 15, his mother woke him with the news that his father had died and he was now responsible for his brothers, one of whom is to become a priest, and two sisters who enter a convent. Joe is up to the task, leaving his successful sawmill in Canada to build railroads in the U.S. With Iseult, whom he marries in California, a new generation begins, caught up in the trials of WWII. It's a captivating story of believable characters told in marvelous language.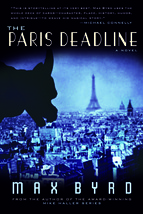 Paris Deadline
By Max Byrd
Turner Publishing $27.95 Softcover
Welcome to Paris. The year: 1926. It's the Jazz Age and that's where we meet newspaper reporter and WWI veteran, Toby Keats. He's an American, but has never met Hemingway. Toby, at the request of his publisher's wife, is returning a mechanical duck to the shop when he is accosted but escapes. It seems there's quite a demand for the duck which, it is believed, contains the secret for a technological weapon highly sought after by the Nazi planning for another war. Among the seekers is the fetching and feisty Elsie Short who captures Toby's heart in an instant and together they brave many dangers while trying to solve the mystery of the duck.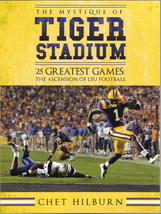 Mystique Of Tiger Stadium
By Chet Hilburn
Westbow Press $16.95 Softcover
Not every game played in Tiger Stadium was won by LSU (USC 17, LSU 12 in 1979) but every game played in "Death Valley" was a thriller. Hilburn, a one-time editor of The Daily Iberian, has followed the Tigers for 50 years and compiles the top 25 greatest games –as told by players, coaches and fans who were present. The book is filled with photos to thrill every Tiger fan beginning with, no surprise, Billy Cannon's famous 1959 run against Ole Miss. Also mentioned is LSU's most disappointing 21-0 loss to Alabama in the BCS Championship, but, of course, that wasn't in Tiger Stadium.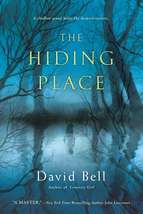 The Hiding Place
By David Bell
New American Library $15 Paperback
Dante Rogers, a young black man convicted of murdering 4-year-old Justin Manning and hiding his body in the woods nearby, is finally free after 25 years in prison. Now back home, he continues to protest his innocence and gets support from an unlikely ally, Detective Frank Stynes, who believes the wrong man may have gone to prison. He begins questioning witnesses again including Justin's older sister, Janet, who was charged with caring for her little brother, and who testified she saw Dante riding Justin on his back. But, if Dante is innocent, who then did murder Justin and why is Janet's life now in danger?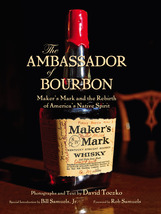 The Ambassador Of Bourbon
Photographs and Text By David Toczko
Acclaim Press $39.95
Whether a fancier of bourbon or not, you're sure to enjoy this visual tour of the Maker's Mark distillery, a National Historic Landmark, located in the rolling hills just outside the town of Loretto, Ky. A front-page article in The Wall Street Journal in 1980 created more demand for Maker's Mark than the maker could deliver. Still, they would take no shortcuts, and continued to date their whiskey, not by the calendar, but by taste. The photographs of the vistas, the covered bridges, and the quaint buildings will definitely tempt you to visit and certainly, have a sip.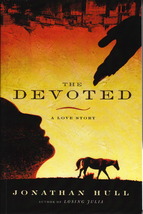 The Devoted
By Jonathan Hull
Dancing Music Press $17 Softcover
Ryan Brooks never forgot Mike O'Donnell, the stranger who pulled him from his parent's burning car after a head-on collision with a truck. When Ryan, 30 years later, learns that Mike is dying, he flies to Wyoming to meet and personally thank him for saving his life. Mike, his hands and arms still showing the burns he suffered in the rescue, reach out to shake Ryan's, and then he reveals a terrible secret. Meanwhile, Mike's war bride, Alexandra, bonds with Ryan in their mutual affection for Mike and tells him of her life during the war, a story that could stand on its own. Complicating matters further, Ryan falls in love with Mike's married daughter. It's a moving story of love and redemption, beautifully written and heartwarming.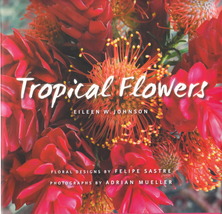 Tropical Flowers
By Eileen W. Johnson
Gibbs Smith Publishers $24.99
The Holiday Season is upon us, a special time to add color to your home. These tropical flowers and arrangements will inspire your imagination, whether for your Thanksgiving table or a Christmas tree decorated with "that most typical of tropical flowers, ginger." A variety of beautiful orchids and even cumquat and orange trees will enliven your living space. The floral designs by Felipe Sastre and color photographs by Adrian Mueller make this a delightful gift.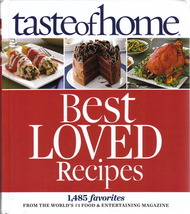 Taste Of Home Best Loved Recipes
Edited by Catherine Cassidy
Reader's Digest Books $34.99
Now, for many, comes the best part of the holidays: Food, Food, and More Food! If you'd like to try your hand at something other than the usual turkey and trimmings, here are 1,485 favorite recipes from Taste of Home magazine. Of course, that big bird (Not PBS' Big Bird) is represented here in special sections for Thanksgiving and Christmas. If you're giving this as a gift, better buy two. You'll want one for yourself.
Delightful Books For Kids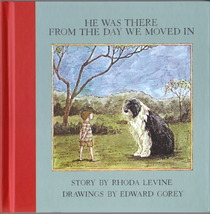 He Was There From The Day We Moved In
By Rhoda Levine With Drawings By Edward Gorey
New York Review Books $14.95
This is a small, charming book about a family who moves into a new house and finds a dog sitting there, waiting. For what, not even 4-year-old Ogdon can discover: a name perhaps. It's a story that'll appeal to parents, too, who'll love reading it again and again without being begged.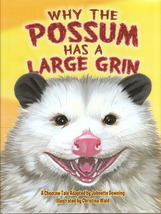 Why The Possum Has A Large Grin
By Johnette Downing with Illustrations by Christina Wald
Pelican $16.99
Based on a Choctaw Tale, we learn how the devious possum persuades a hungry deer to ram a persimmon tree and shake the fruit to the ground. The bumps on the deer's head grew into antlers and the grin on possum explains how they got there.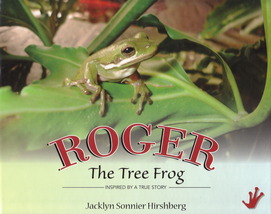 Roger, The Tree Frog
By Jacklyn Sonnier Hirshberg
Acadian House $14.95
Roger is one lucky frog. A man and woman passed his plant in the nursery and the woman said, "Look, Roger, there's a tree frog." So Roger figured that was his name and he became the envy of all the other frogs until, one day, his plant was purchased and taken away with him on it. There is, of course, a happy ending.
What's the latest book you've read that you simply couldn't put down?