Meet Our New Acadiana Voices!
11/01/2012 04:06PM ● By ALS Editor
Check For Fresh Content DAILY At AcadianaLifeStyle.com
Compiled by Cheryl Robichaux
The top vote-getter and winner of a $100 VISA card in the "Acadiana Voices Contest" is (drumroll please) Chris Grisaffe! Thanks to everyone for participating and voting in our writer's competition held at AcadianaLifeStyle.com.
We searched for local columnists to contribute fresh content regularly on our website, and we found them! In addition to our monthly printed features, visitors to our new website can follow our columnists, comment and share their favorite stories through social media platforms.
It's not that you need another website to visit, it's that you need a better, positive, more relevant website that captures our community's shared experiences and values.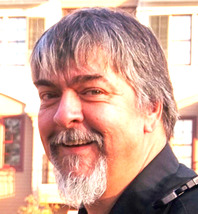 Chris Grisaffe
I was Born on the Bayou. Growing up in New Iberia meant riding your bicycle to TG&Y, or JW Lowe's to spend your birthday money on a new model car, or some records. My senses crave the smell of those places to this day. Growing up in New Iberia also meant you basically had two choices for radio: KANE or KNIR. Both ended their broadcast around dark, so taping radio with a cassette player became an essential part of my early music appreciation.
As a teenager, I worked as an automobile mechanic for my father in his repair shop. When people talk about the death of Elvis, the shop's dirty old radio with the coat hanger antenna that gave me the news, is the first thing I see in my mind. That same old radio would deliver the news just months later about Lynyrd Skynyrd crashing en route to Baton Rouge.
Working in that shop introduced me to a lot of people. This is where I met Mr. Art. Dad made the mistake of telling me Mr. Art worked at KANE.
When he came to pick up his car, I couldn't wait to ask about records. One of the nicest guys you will ever meet, Mr. Art was more than happy to invite us to the radio station to help get rid of some of the records there. My little brother and I rode our bicycles to the station, and were overwhelmed by the generosity of the offer.
"Whatever you want out of these boxes," is what I think he said. In effort to get as many as possible home, we used our combination chain bicycle locks, threw them over our shoulder, and strung 45's across our chests like vinyl bandolier. It may be hard to believe, but some of those records are still in my collection today.
Seeing Elvis live in Lake Charles in 1975 as my first concert, ignited a fire inside me, and a thirst for the same level of simultaneous excitement, wonder and joy that I have yet to experience at any of the over 200 concerts I have attended since that day. To this day I still listen to a copy of a cassette I made of the show. I attend live music shows as often as possible, and have amassed quite an unusual collection of memorabilia along the way. I don't think anyone else has nearly 40 autographed 8-track tapes.
Music is my life. I am currently producing a live music event every Sunday night at The Old Teche Theater in downtown St. Martinville. Its purpose is to keep the "Zydeculture" as I call it, alive.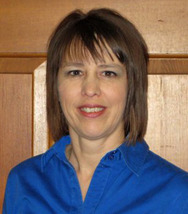 Gail Garcia
I'm looking forward to getting to know all of you. Jeanerette has been my home all of my life. I was even born here!
Acadiana is a special place filled with special moments and special people. That's why I love being an active part of the community and I hope you do too.
I have always volunteered in my community whether it was serving hot dogs or coordinating Smithsonian exhibits. As a public relations and programming coordinator and former journalist, I have enjoyed being able to use my skills to help bring positive things to our area. This was even easier because of the amazing people we have in our community that are always willing to help. I have had the opportunity to serve in many civic organizations and particularly enjoy sharing the history and beauty of our area with others. I sincerely believe that we can all make a difference in our community and inspire future generations to love Acadiana as much as we do.
We have so much to offer to visitors. Just look around. Our area is filled with wonderful attractions and waterways. My husband, Donovan, is an avid paddler and leads paddle trips through the Bayou Teche National Wildlife Refuge. Because of this, we have opened our home to people from over 10 different countries and 40 different states. They can't wait to come here to enjoy the natural beauty we sometimes take for granted.
I am excited to be a part of Acadiana Voices and hope you will enjoy reading and getting to know the wonderful people of our area as much as I do.
Editor's note: Gail Garcia is currently an officer of the Jeanerette Museum board and the Jeanerette Historic Preservation Foundation. She serves on the board of directors of the Iberia Parish Tourist Commission, and is a member of the Jeanerette Chamber of Commerce, New Iberia Optimist Club and the Landmarks Society. She is also on the board as the Community Outreach Coordinator for the Friends of Bayou Teche National Wildlife Refuge.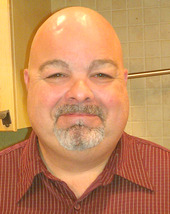 Curt Guillory
I am a lover of all things edible. With over 20 years of cooking experience (5 of which was as a professional chef), I have had an intimate relationship with food and cooking all my life. It seems fitting that I live in the place with the best food on earth doesn't it?
Cajun being at the heart and soul of my cooking experience, I love fusion food. Combining Cajun with Mexican, Italian, Asian, etc. gives us all new experiences and flavors. Have you ever had Greek Nachos or a Muffulatta Empanada? Of course, tried and true traditional dishes are classics for a reason, and I learned the Cajun classics well. 
Being a good cook takes practice certainly, but knowledge of basic cooking techniques is a must. Knowing how to make a proper sauce, a good roux, how to sauté, roast, braise, control heat, sharpen a knife, etc. is what separates a mediocre cook from a great cook. I will show you all of these things and much more.
I currently write for Examiner.com as the Lafayette Cooking Examiner and call on my cooking experience to write new recipes as well as articles on cooking, product reviews, and food related issues.
The cooking scene in Acadiana is vibrant, diverse, and dynamic. I want to bring that experience to you and in your kitchen. As you all know, food is not just nutrition. If that were the case we would all be on a steady diet of plain Triscuits. It's a social medium where we bond as family and friends. It is a way to extend goodwill to someone in need, as well as show our love and appreciation to those closest to us. In South Louisiana, it's a way of life. And besides all of that ... food is just fun! Come along and stay hungry!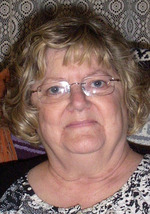 Jennifer May
I am 65 years old according to my birth certificate and to those pesky mirrors. Some days I feel 85, according to my body, but my head and my heart keep insisting I am still in my 30s.
When I was 24, I was quite happy living and working in my hometown of Witney, a small market town in Oxfordshire, England. Unlike many of my contempories I was content with small town life and had no yearnings to move. Then I went on a blind date with a nice young man who was in the U.S. Air Force. One year later I was married and living in southwest Louisiana.
In October, my husband and I celebrated our 40th wedding anniversary and I honestly don't know where all those years have gone. We have spent some time parenting our two children in both Franklin and New Iberia. We have gone through the "terror" of raising teens and on to cope with an "empty nest."
Following more than 20 years of writing for a living, I retired recently and now find myself entering the "golden years."
Not a day goes by that I don't laugh at situations I find myself in. My dad always told me not only is laughter the best medicine, but if you laugh at yourself, others will laugh with you. I would love the opportunity to share my journey into older age.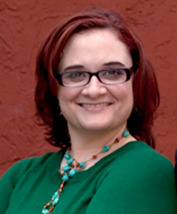 Amelia "Mimi" Cronan
My name is Amelia but ever since I was little everyone has just called me Mimi. I guess it's a tough name to wrap your tongue around as a 2-year-old.
I was born and raised in New Iberia, but left for 12 years following my high school graduation to explore the "great abyss." I lived for a while in New Orleans; Albuquerque, NM; Berlin, Germany; and Seattle, WA. During this time I've come to see the world and my hometown through fresh eyes and have embarked on a campaign to reverse the "brain drain" affecting my community. Talented, creative young people leave the area in search of better educational or career opportunities and as a result, the community suffers greatly from losing its connection with the youth.
In my writing, I build upon my experiences to explore the lost generation of Acadiana's young. I write to understand the challenges encountered by young professionals on their journeys home to reclaim their cultural heritage in a changing world economy. My return to New Iberia is chronicled through the process of deciding to trust that my home can once again be a place of comfort.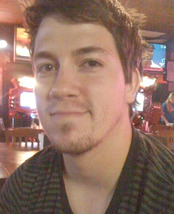 Chris Wallis
I am a politically independent, religiously neutral 26- year-old with an interest in the community and national events. I regularly cover and comment on things to offer a pragmatic voice, in what seems to be an ever-growing illogical world.
I believe information is power and that we all benefit by being informed and connected.
I enjoy Acadiana because of the melting pot it offers. Much to many's surprise, we have much more than just "good ol' boys and gals." We have newer and older generations co-existing and learning from one other every single day. I want to contribute to this synergy by helping to preserve what we love from the older culture, while ushering in that which is beneficial from the newer generation.