Silver Anniversary 1987 - 2012
11/01/2012 04:01PM ● By ALS Editor
Compiled by Cheryl Robichaux
To commemorate Acadiana LifeStyle's Silver Anniversary, our current and former editors and associate editors were asked to share their fondest memories. While techniques in the way the magazine is assimilated may have changed in the last 25 years, Art and Connie Suberbielle's original vision and commitment to readers remain constant.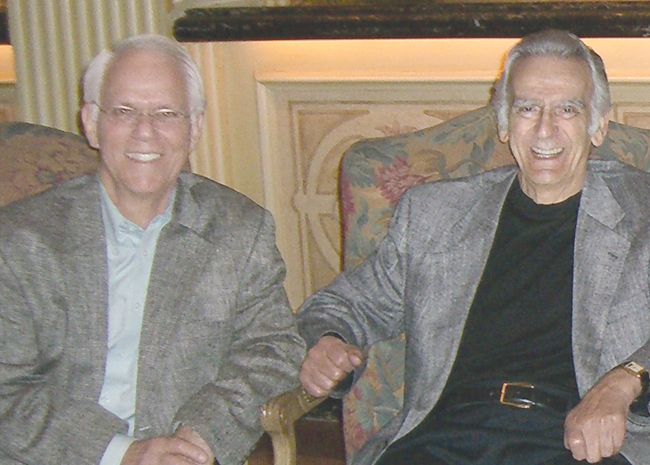 Ray Saadi, Book Editor
1998 – Present
From Broadcaster To Book Reviewer With A Little Help From My Friends
I've had the pleasure, and joy, of knowing my good friends, Art and Connie Suberbielle for years, long before they created Acadiana LifeStyle. Art and I met through our radio careers: at meetings of the Louisiana Association of Broadcasters where we both served on the Board of Directors and as President in consecutive years. Later, we served together as Directors of the National Association of Broadcasters.
When Art asked me if I'd write a review of a book by our mutual friend, Ron Gomez, about his years in the legislature, I said "No," saying I'd hadn't done that since High School. He asked if I had read it and I said, "Yes." So, he said, "Then you'll write the review." What a persistent guy. Well, that was my first time at writing reviews for Art, and by my reckoning, hundreds more over a period of about 14 years. Since then, I sold my radio station and retired, leaving me plenty of time to read, and write about books.
Actually, Art saved my sanity. Retired, with no hobbies: no golfing, fishing, or hunting, I would have gone berserk with boredom. But, thanks to Art, I'm part of a wonderful staff, very nice people, except when they keep moving up my deadlines. One good thing: I write from home and send text and book covers electronically. What a great world.
I'm proud to say that my friendship with Art and Connie would be just as strong even without the paper connection. My wife, Jere and I still visit with them when Art is not too involved in new projects. Art has a giant imagination and immense energy. Keeping up with him is a challenge not many can manage. Happy Anniversary Art & Connie! & Thanks! Ray & Jere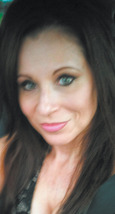 Cheryl Robichaux
Editor
2008 – Present
When I graduated from Mt. Carmel Academy in New Iberia, Art Suberbielle and KANE radio honored me as one of their Outstanding Graduates. They treated us to a luncheon in New Iberia, and each senior received a commemorative plaque marking the special recognition. I can still remember the white dress I wore. Inspired by Art's top-notch radio voice, I went on to become a successful radio broadcaster myself for 21 years.
In April 2008 I was given the opportunity to transition from broadcast journalism to print journalism, and became editor of the magazine I'd always loved. To get my foot through the door, I used Mrs. Anne Minvielle as a reference. She'd been writing articles for Acadiana LifeStyle since the first issue in 1987, and she also happened to be my 7th-grade English teacher at MCA. Was I ever excited to be editing my English teacher's stories!
While hairstyles, fashion, home décor and the way we communicate with one another has changed over the last 25 years, the magazine's integrity has not—because of Art and Connie. They are consistent, driven and dedicated to providing our readers with the best publication possible every month. They give it "their all," and expect our team to do the same.
During my tenure as editor, I'm thrilled to say we jumped on the digital bandwagon and launched our first website in 2009, our Facebook business page in 2010, and just debuted our socially shareable website in August 2012. Acadiana LifeStyle is a "Local" magazine that is now global as well.
The Suberbielles made me feel special as an Outstanding Graduate, and it is with great pride each May they recognize a new group of promising high school seniors. With our printed features now shareable online, the next generation can read about our special community, wherever they go.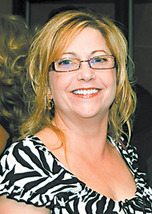 Barbara Gautreaux
Associate Editor
2007 – Present
I have been writing feature articles for Acadiana LifeStyle for almost six years, and I am still amazed that this company publishes a magazine every month without pandering to the lowest common dominator of human existence. Want to see fires, murders, suffering and law-breaking? Not in Acadiana LifeStyle. While working for seven years in newspaper publishing, I often asked, "Where is the good news?" I believe people want to see the good in society as much as they want to be told what they need to know on a daily basis.
Connie and Art Suberbielle decided to publish the positive, uplifting news that people want to read. Their mission to this day is to inspire, inform, entertain and educate the public. They have taught me quite a bit about style, manners, dignity, common sense and mutual respect. I often ask their opinion on dealing with challenging story matter and value their input.
When I describe this publication to new acquaintances, this is the paragraph I have saved in my files: Acadiana LifeStyle is a monthly tabloid publication that is a guide to shopping, entertainment and leisure. The publication distributes 20,500 copies each month, reaching over 59,000 readers in Iberia, Lafayette, St. Martin, and West St. Mary parishes.
To me it is so much more. The staff is excited each month when the new issues arrive; clients are thrilled to see their advertisements and to hear what other people think about them, and the wonderful people who are featured in the pages stop by for extra copies.
Writing about Acadiana's interesting people and pastimes is very fulfilling. I am humbled and thankful to know that such good people are out in the world today. I hope the stories I write are interesting and accurate; that they motivate readers to contribute to this area in a positive way.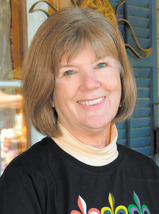 Carol Stubbs
Editor
2005 – 2008
I took over as editor in July 2005, excited about the possibilities. A little over a month later, life changed dramatically as Hurricanes Katrina and Rita ravaged South Louisiana. The storms affected everyone, and people in Acadiana responded by opening their hearts and homes to help those who were displaced. Acadiana LifeStyle continued to be a source for good news, telling stories reflecting the resilience, generosity and hope of the people, stories of boat rescues, doctors working in hospitals through the storm, businesses giving services to those in need and people rebuilding homes and neighborhoods. At that time, Acadiana LifeStyle was located on Main Street in the same building with radio station KANE.
In 2007, we moved to a new office in the present location on Lemaire Street. I was editor through spring of 2008 when the birth of a grandchild shifted my priorities. As editor, I worked with experienced and dedicated publishers, as well as a talented associate editor, writers, photographers, graphic artists, business and sales staff. We covered major events like hurricanes, a tornado in 2007, elections and troop deployments, and even experienced an exciting alligator rescue outside the building on Main Street. We created photo shoots for everything from fashion to football and learned more about art, culture, history, business and industry through interviews with fascinating people.
Through it all, our small office staff shared the joy of weddings, the birth of children and grandchildren and even a soldier's joyful homecoming. It was a group effort to get each issue out on time. As Art Suberbielle commented in his 20th anniversary column, each issue is a labor of love. Congratulations Acadiana LifeStyle on 25 years of keeping Acadiana uplifted and informed!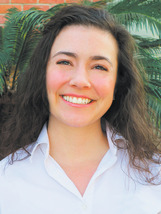 Susan Fly Allardyce
Editor
2001 – 2005
My work at Acadiana LifeStyle was the beginning of my professional life and also the beginning of my love affair with this beautiful place called Acadiana, a place I now call home. I was a North Louisiana transplant, but luckily, the Suberbielles didn't hold that against me. I'll never forget the laughter of Art and Connie as they helped me learn to pronounce the surnames Richard, David and Melancon. I had so much to learn about Acadiana, and I was fortunate to spend my days meeting people with interesting stories to tell, visiting places unlike any other and tasting the cuisine that sets this region apart from the ordinary.
I learned that New Iberia and its surrounding areas are a treasure trove of culture and tradition – and inspiring people like Lorna Bourg, Ted McIntyre, Brudley Kibodeaux, and so many more.
Interviews for my stories in Acadiana LifeStyle almost always took place in person. I met Lorna in a small office at Southern Mutual Help Association, and she told me how she and a few determined women turned the tables on poverty for area farmers and fishers. Ted showed me what a turbine engine could do when placed inside a small pick-up truck (hint: go very fast!). And, Brudley met me at the bingo hall to tell me about a fundraiser he was just getting off the ground.
The people and the friends I met while working at Acadiana LifeStyle were the kind one remembers for a lifetime. Art once told me someone initially doubted he could tell "good news" in his magazine every month, and yet, he did. We did. And, I'm glad I was part of it. Congratulations Acadiana LifeStyle.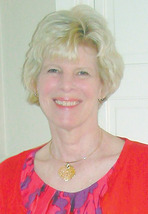 Sheila Stagg
Associate Editor, Writer,
Story Consultant, 1995 – 2000
Acadiana LifeStyle &
LifeStyle Lafayette
My five years at LifeStyle were an exciting and gratifying time for me. After first serving as a writer/reporter for the magazine, and then associate editor, I finished as a story consultant. Of all these roles the one I learned the most from was writing.
It was a pleasure meeting people and conducting interviews for LifeStyle because Acadiana has so many remarkable people, all with great stories to tell. People were always delighted to share stories about their businesses, their family, themselves, or whatever the topic of the article.
I am particularly proud of the historical features that were a focus of LifeStyle during my time with the magazine. A favorite was the Hurricane Audrey story printed on the 40th anniversary of the storm. That hurricane was a vivid memory from my childhood and the childhood of many in Acadiana, so the preparation, research and interviews for the story held special interest for me. I interviewed local historians and citizens about their experiences and was also able to speak with Nola Mae Ross who survived the storm in Cameron in 1957 and wrote a book about the tragedy. During my years at LifeStyle I had numerous opportunities to fulfill my dreams as a writer.
Through the years LifeStyle has afforded a legion of local writers rewarding writing experiences and many talented, creative people have contributed to the success of the magazine. Working with these LifeStyle writers was a wonderful experience.
Congratulations to Acadiana LifeStyle on 25 years. The publication has brought positive, interesting and informative news to Acadiana. Our area is rich in fascinating stories and countless more wait to be told.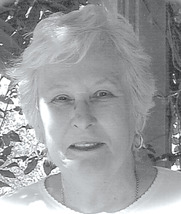 Diane Moore
Associate Editor
1990– 1995
Although I wrote feature articles for several years before becoming associate editor of Acadiana LifeStyle, I served as associate editor from 1990-1995. At that time, Art was editor-in-chief and publisher, and Connie designed the publication. I have vivid memories about the articles submitted, as they were sometimes in longhand, sometimes roughly typed, and editing was more challenging than it is today – technocrat writers were rare! I also wrote at least half the stories published, which was a creative challenge.
During my years with LifeStyle, I had wide latitude to develop ideas for feature stories and articles. With the joint effort of Connie and Art, stories were designed and presented in a unique, attractive format. Art also acted as final copy editor and was meticulous, which I appreciated (and still appreciate) because it kept egg off the staff's faces and taught me good copy editing habits. Accurate reporting was, and still is, a hallmark of LifeStyle because of Art's insistence on authentic reportage.
Although most articles didn't require writers to cover difficult territory, I remember being sent to cover a story about a new sugar cane harvester that proved to be a challenge. One overcast fall morning, I showed up in a pair of open-toed sandals with small heels and was dismayed to learn that I was to follow the owner of the new machinery into a field near Jeanerette that had seen hard rain for days. I promptly sank into the ooze up to my ankles and was "stationary" for a half hour, interviewing the owner and taking notes. When I returned to the office, I threw the ruined shoes in the door and told Art he owed me a pair of shoes, but he responded with: "Did you get the story?"
Because LifeStyle was positive in tone and focused on representing people and events in the community and not on hard news, spectacular reporting, or politics, it was, and still is, widely read and appreciated. I keep the complete issues of LifeStyle that appeared when I was editor in a desk that belonged to my great-grandmother who was a poet.
Acadiana LifeStyle honed my skills as an author and prepared me for book writing, and I consider my experience with this publication invaluable. May your "tribe" of readers always increase—Salud, Acadiana LifeStyle!