October 2012 Book Review
09/26/2012 04:32PM ● Published by Aimee Cormier
Politics And Hurricanes
Not All Winds Blow Ill
By Ray Saadi—Book Editor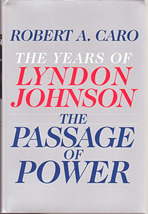 Lyndon Johnson, The Passage of Power
By Robert A. Caro
Knopf $35
In this fourth volume of his monumental biography of Johnson, Caro reveals the enormous price LBJ paid in accepting the invitation to run for Vice President as John F. Kennedy's running mate, despite Robert Kennedy's efforts to keep him off the ticket. After the election, Johnson, the most powerful Majority Senate leader in our history, was now "…humiliated, almost ignored—and most importantly, powerless." He was never invited to fly with Kennedy on Air Force One and was even excluded from planning that fateful trip to Texas, his home state. But only moments after he was told that the president had died, Johnson acted quickly and forcefully, taking command with the authority he was famed for as Majority Leader. As President he moved quickly to get Congress to pass the Civil Rights Act and War on Poverty, two Kennedy proposals JFK had failed to accomplish. LBJ may have come to the presidency circumstantially but took command and made it totally his.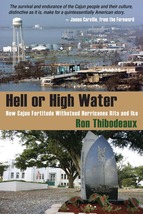 Hell Or High Water
By Ron Thibodeaux
UL Press $20
Talk about hurricanes in South Louisiana and Katrina dominates the discussion. Forgotten are two other major storms that caused disasters to our coastal areas: Rita and Ike. Remember? Thibodeaux, an editor and staff writer for the Times Picayune does and, more importantly, this native of South Louisiana, decided to document their stories. Just over three weeks after Katrina, Hurricane Rita swept across the coast, from Terrebonne to Cameron, causing major damage but thankfully, taking few lives. Three years later, Hurricane Ike followed Rita's exact track. Again, neither storm got the media attention of Katrina. But, once again, the people, hardy "Cajuns" of many types, went to work and rebuilt.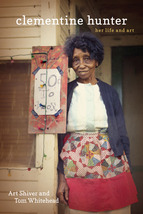 Clementine Hunter Her Life And Art
By Art Shiver and Tom Whitehead
LSU Press $36
Whether you're a collector or just a fan of Ms. Hunter's folk art you'll delight in this comprehensive biography and color photographs of a great number of her works. As a self-taught painter, Hunter described the plantation life around her, including her time picking cotton, using "canvases" as varied as strips of wood and window shades. Her murals adorning the walls of the Africa House at Melrose plantation are her most ambitious and universally admired. Thought to have painted as many as 10,000 paintings, she kept at it almost to her death at 101 years.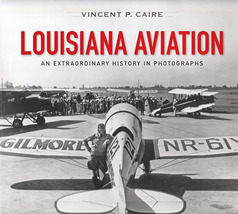 Louisiana Aviation
By Vincent P. Caire
LSU Press $39.95
Here's a timely celebration of Louisiana's Bicentennial certain to please any pilot, passenger or anyone interested in our history in aviation. From the birth of Delta airlines in Monroe, to the WWII Blimps flying out of Houma searching for enemy submarines in the Gulf, to movie star Marguerite Clark, who married Army Officer Harry P. Williams and moved with him to Patterson where he founded Wedell-Williams Company, which eventually was sold to Eastern Airlines, Louisiana has had a love affair with aviation.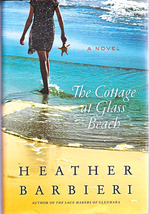 The Cottage At Glass Beach
By Heather Barbieri
Harper $24.99
Here's a beach book about, well … a beach, Glass Beach on a remote island on the coast of Maine where Nora Keane seeks to distance herself from her unfaithful husband. She arrives with her two daughters and settles in to the Cottage where she spent the first five years of her life, where, at age five, her mother disappeared. Now, Nora sits on the beach at night and lets her tears flow into the sea where, according to local legend, those tears might bring a selkie, a mystical being, to console her. And, it appears that one does, in the person of Owen Kavanagh, a fisherman with a mysterious past.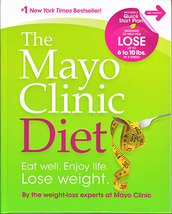 The Mayo Clinic Diet
By Donald Hensrud, M.D. Editor
Good Books $25.99
Want to lose weight in a hurry? The weight-loss experts at Mayo Clinic say you can lose 6-10 pounds in just two weeks without going hungry. Start with a healthy breakfast, eat vegetables and fruits 4 or more times a day, add whole-grain bread, brown rice and other grains, eat healthy fats, olive oil and nuts and, …you knew this was coming: Move! Walk or exercise 30 minutes or more each day. The many pages of recipes will tempt you to get started. Remember: You Can Do It!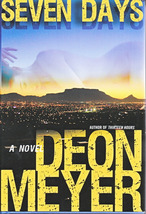 Seven Days
By Deon Meyer
Atlantic Monthly Press $25
Hanneke Slate, an ambitious Cape Town attorney, has been murdered, stabbed to death in her luxurious apartment. Police who have no leads begin receiving threatening emails accusing them of covering up the murder and threatening to kill a cop a day. When police are still stymied, two cops are shot to death. More emails, some quoting scripture, arrive and another cop dies. Homicide Detective Benny Griessel, a struggling alcoholic, is assigned the case and with his colleague, Captain Mbali Kaleni, considers the possibility it may be connected to Slate's murder. Day by day, it appears both cases are unsolvable until the seventh day when, in a tense scene, they may have found the killer.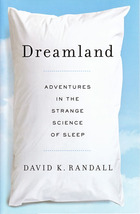 Dreamland
By David K. Randall
W.W. Norton $25.95
What prompted author Randall to investigate the mysteries of sleep was sleepwalking into a wall one night. What he learned in his research were fascinating facts such as; why Las Vegas bookmakers changed the odds for certain Monday Night Football games and how School Districts that changed the time the first bell rang resulted in higher SAT scores. Most intriguing is the question of whether it's a crime if you kill someone while you're sleepwalking. He explains circadian rhythm that tells your body when it's time to sleep; whether a hard or soft mattress is best; and how the CPAP breathing machine for sleep apnea sufferers was invented. This is a delightfully interesting book that, despite the title, may keep you awake way past your bedtime.
Read any good books lately? We welcome your suggestions! Feel free to share your thoughts and recommendations.