Halloween Treats & Thrills

09/26/2012 10:19AM ● Published by Aimee Cormier
Excitement For Both Kids And Adults
By Cheryl Robichaux
Dressing up and engaging in role play is an important component of childhood learning and having fun. When Halloween arrives, costumes become the center of attention for kids of all ages.
The practice of wearing costumes dates back at least 2,000 years to ancient Europeans and Celts. These cultures celebrated a holiday called Samhain, which represented their new year. Samhain fell on Nov. 1 and marked the first day of winter after the summer harvest.
These ancient people associated the winter with coldness, darkness and death and believed the day before Samhain—October 31—established a boundary between the living and the dead. Therefore, individuals wore costumes and masks to avoid being recognized by the "ghosts" that came out on the night of Samhain. They would also place bowls of food outside of their homes to satisfy the ghosts and keep them from entering the home.
Safety First For Halloween Costumes
Although Halloween has transformed more into a commercial holiday than one associated with death and the afterworld literally, many of us continue to participate in the rituals that were set forth many years ago, most notably wearing costumes.
Some Suggestions are:
Some costumes can impair a child's vision and motor function. According to the American Academy of Orthopedic Surgeons, Halloween is one of the top three holidays that produce the most visits to hospital emergency rooms. Finger and hand injuries account for 17.6 percent of injuries, and children ages 10 to 14 sustain the greatest proportion of Halloween injuries. Trips and falls also account for a high number of injuries.
Parents will want to ensure that the costumes their children wear are safe to help make Halloween a day without injury.
Create a cape that doesn't choke. A long cape can be stepped on and then tug at a child's neck. Instead, make a cape that has arm loops to keep it in place instead of a tie around the neck. This way there never will be a choking hazard.
Check makeup labeling. There are many safe Halloween cosmetics on the market, but some should not be used around the eyes or mouth because allergic reactions could occur.
Double-check all ingredients lists and package warnings before using makeup on children, who tend to have more sensitive skin than adults. Also, it's a good idea to do a test patch of the product. Put a small dab of the makeup inside the child's elbow. Wait 24 hours and see if any itching occurs or a rash develops. This could indicate an allergy to the product.
Keep eyes open. Masks are popular components of Halloween costumes, but some designs can obstruct vision or even impair breathing. Masks always should be comfortable to wear and offer good forward and peripheral views.
Make it visible. Trick-or-treating at night can be tricky. Darkness makes it difficult for drivers and other pedestrians to see costume-clad children. If going door-to-door at night, consider giving children glow sticks or flashlights to carry. There also are reflective tapes that can be attached to costumes that make them light up when lights shine on the tape.
Avoid choking hazards. Many costumes come with small detailing or accessories that may be hazardous to young children. Youngsters who do not yet know what items should and should not be put in their mouths should not wear costumes with removable or small detailing. Also, avoid the use of fake teeth/fangs and fake blood or goo capsules that are meant to be bitten, so they won't be swallowed.
Trick-Or-Treat Tips
Wear comfortable, sturdy shoes. Although kids might want to wear shoes that match the costume, shoes that fit well and are comfortable are a safer bet. This will help prevent tripping and falling. It also reduces the risk of developing blisters and discomfort when walking from home to home.
Go trick-or-treating in groups. Children should not be allowed to go out in search of candy alone. Going in a group means that someone can get help if need be. Also, there is safety in numbers. Predators won't view a child as an easy target if he or she is with fellow trick-or-treaters.
Stick to the sidewalks. Children should stay on sidewalks and cross the street only at established crosswalks.
Do not enter homes. Unless a child is with an adult and the home is owned by a trusted friend, kids should not enter homes for treats.
Avoid candles and jack-o-lanterns. A costume can easily catch on fire, so it is best to steer clear of candles, luminaries and lit pumpkins.
Bring water. Costumes can become hot and uncomfortable, especially when worn for long periods of time. Be sure children have water to rehydrate themselves.
Accessorize safely. Select flexible swords and knives if they are accompanying a costume. Avoid rigid items that can cause injuries.
Examine all candy before eating. Before kids have their first bite, parents should inspect candy wrappers to determine if there has been any tampering. Also, avoid homemade treats from homes unless you know the people who prepared the items.
Spooktacular Things To Do Around Acadiana
Ghost Wind Sock Craft,
Saturday, Oct. 6 • 1 p.m.
The Iberia Parish Parkview Library is offering a Ghost Wind Sock Craft session at 500 Grand Pre Boulevard in New Iberia. To register your child for the event call (337) 364-7480.

Terror-on-the-Teche,
Saturday, Oct. 20 • 6:30 p.m.
The much anticipated Terror-on-the-Teche will be held on the lawn of Shadows-on-the-Teche at 317 East Main Street in New Iberia. New this year? Stories will become scarier as the night progresses. Family fun will be in the beginning, progressing to spookier stories for more mature audiences by 7:30 p.m. Tickets are available through the Shadows or at the Iberia Parish Library. In case of rain, the event will be inside at 445 East Main Street in New Iberia. Call (337) 364-7024 for information.
Pumpkin Mobiles Craft,
Saturday, Oct. 20 • 10:30 a.m.-2:30 p.m.
The Lydia Library is the scene for making a unique Pumpkin Mobile. All ages are welcome to attend. The library is located at 4800 Freyou Road in Lydia. Call (337) 364-7808 for information.
"Movies In The Park Featuring Ghostbusters",
Saturday, Oct. 20 • 5:15 p.m.
Who you gonna call? "Ghostbusters!" The classic 1984 supernatural comedy film stars Bill Murray, Dan Aykroyd and Harold Ramis as eccentric parapsychologists in New York City who start a ghost-catching business. The film will be shown at Parc International, corner of Polk and Garfield in Lafayette. Admission is $2 and concessions will be sold.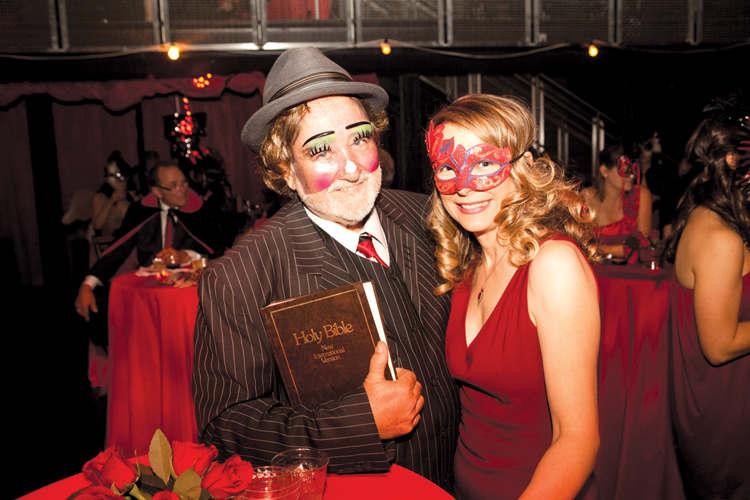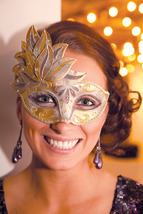 Saints & Sinners Masquerade Bash,
Saturday, Oct. 20 • 7 p.m. – 11 p.m.
Moss Motors and the Acadiana Center for the Arts is excited to bring you the 2nd Annual Saints & Sinners Masquerade Bash and Fundraiser. The event will be held at the Acadiana Center for the Arts, 101 West Vermilion Street in Lafayette. Individual tickets are $45; purchase two tickets for $80. Be you a Saint or a Sinner, make sure to dress the part in masquerade. With food, spirits and music by Roddie Romero and the Hub City All-Stars, you're in for a bash to rival all others. The James Devin Moncus Theater will be transformed into an underworld of devilish proportions, promising an evening of fantastic folly. Call (337) 233-7060 for more information.
Tricks & Treats Nite,
Friday, Oct. 26 & Saturday, Oct. 27 • 6-10 p.m.
Want to go on an old-fashioned Halloween Hayride? The Optimist Club of Lafayette has your ticket. Admission to the 2nd Annual "Tricks & Treats Nite" is $5 for adults and children get in free. There will be a costume contest at 7 p.m. and the Hayride is $3. The event will be held at the Optimist Youth Camp located at 202 Optimist Road, which is right off of Gloria Switch. All proceeds benefit the Optimist Club and the youth of Acadiana.
Halloween Children's Festival,
Sunday, Oct. 28 • Noon-3p.m.
Fun in the daylight? You bet at the Halloween Children's Festival and Costume Contest in New Iberia. Bring your children and enter the costume contest at 2 p.m. Enjoy games, a fun jump, cake walk and concessions at New Iberia City Park, 300 Parkview Drive. Call (337) 367-1580. 
Chariot Parade Sunday,
Oct. 28 • 7 p.m.
The Chariot Parade, a tradition for the children of St. Martinville, will be held on the grounds of St. Martin de Tours Catholic Church at 133 South Main Street. Sponsored by the St. Martinville Creole Farmers Market, it's free to enter a decorated children's-size float in the parade. Concessions will be sold beginning at 6 p.m. Register for door prizes. Call (337) 652-3819.
Treats In The Village,
At Acadian Village • Tuesday, Oct. 30 • 6-8 p.m.
Treats in the Village is an annual event hosted by Families Helping Families which provides a safe place to trick-or-treat for children with disabilities and their families. This free event will have trick-or-treating stations sponsored by community businesses, food/drinks, music and a costume contest. Celebrate Halloween and interact with the children and families FHF serves. LARC's Acadian Village is located at 200 Greenleaf Drive in Lafayette. Call (337) 981-2364.
For more Halloween Festivities that arrived after press time, visit our Events Calendar at AcadianaLifeStyle.com.
Life+Leisure
,
Today
,
Home+Garden
,
In Print
halloween
costumes
kids
candy
spooky
scared
fun
homes
glow sticks
tips
hazards
jackolanterns
trickortreat