Mental Illness
09/26/2012 09:23AM ● Published by Aimee Cormier
Through Education and Understanding of Mental Illness
By Anne B. Minvielle
Terms such as posttraumatic stress disorder, obsessive-compulsive disorder, autism spectrum disorders, and panic disorders are becoming more familiar to those aware of conditions that can disrupt a person's functioning. How many people are familiar with the fact that conditions such as these are disorders of the brain and involve brain chemicals? On the other hand, the medical condition of diabetes has long been accepted as a physical problem, a disorder of the pancreas.
Most of us think of "allergy shots" as a necessity because of a physical condition, not a weakness.
According to the U.S. Department of Health and Human Services, one in four adults, or about 57.7 million Americans experience a allergy shots disorder in a given year. About one in 10 children live with a serious mental or emotional disorder. Those statistics point to the need for understanding of these disorders of the brain as well as for education on treatment. An even sadder statistic is that less than one-third and one-half of children with a diagnosable mental disorder receive mental health services in a given year.
Fortunately, there is a national organization, with a branch here in Acadiana, that seeks to make a difference by offering knowledge and understanding about the crucial issue of mental disorders. The National Alliance on Mental Illness (NAMI) is the nation's largest grassroots mental health organization dedicated to improving the lives of individuals and families affected by mental illness. It was founded in 1979, and today there are over 1,100 affiliates across the country, and Louisiana has 10, including NAMI Acadiana.
Karen DuBois serves as Program & Education Director of the local group and Joan LaFleur as Publicity Director. NAMI's mission is to improve the quality of life for all those affected by mental illness, and both ladies have a personal interest in this goal. DuBois has a daughter who is being treated for mental disorders. LaFleur's son has been diagnosed as having schizoaffective disorder, and she is a mental health professional; a licensed clinical social worker and psychotherapist who works daily with people with mental disorders.
Treatment Works
The purpose of NAMI, according to DuBois, is to educate, support and advocate. "We strive to improve the lives of all those who live with mental illness, whether it is the family or the person who has mental illness. Our mantra is 'Treatment Works.' We want to give everyone involved hope through education," she says.
The Alliance defines a mental illness as a medical condition that disrupts a person's thinking, feeling, mood, and ability to relate to others, and daily functioning. She stresses that these brain disorders affect people of all races, sexes, ages, and socio-economic groups. There are many misconceptions about mental illness and also a stigma attached to it, all of which interferes with proper diagnosis and treatment. She says these brain disorders are not the "fault" of anyone, and they should not be thought of as any different from other disorders of the body.
Dr Tom Insel, Director of the National Institute of Mental Health, says, "Mental illnesses are brain disorders, and by that I don't mean you have a tumor or a lesion, but that they are disorders of (brain) circuits. They are brain circuit problems."
One of NAMI's goals is to "Take down attitudinal barriers to effective treatment and recovery." The ancient stigmas attached to having a mental illness, which surely should have been destroyed by scientific knowledge, somehow prevails in some areas, and it erodes confidence needed to seek treatment. NAMI is determined to bring light on the subject even to the most uneducated groups in society. The diagnosis of a brain disorder is often feared by some.
The Road To Recovery
"People are often afraid of a diagnosis because they don't want to be labeled. Parents don't want their children evaluated because they don't want them labeled. It is only through proper diagnosis that we can then plan the treatment of the disorder, that we can get help for the individual and begin the road to recovery," LaFleur says.
If an individual or family knows of a specific mental illness that has been identified, NAMI can provide information related to it. Such disorders include anxiety disorders, Asperger syndrome, autism spectrum disorders, attention-deficit/hyperactivity disorder, bipolar disorder, depression, eating disorders, OCD, panic disorder, PTSD, schizophrenia, and Tourette's syndrome. The illnesses are not all of the same severity. NAMI's website also provides support and guidance to parents with children who have learning disabilities and offers advice on Individualized Education Programs and the Individuals with Disabilities Education Act. Bullying is addressed on the web- site because the effects of bullying may be depression and even suicide, as has sadly been proved.
In 1990, Congress established the first full week of October as Mental Illness Awareness Week, and this year activities are planned throughout the country for the week of October 7-13.
In LaFleur's case, she had information but needed more. According to LaFleur, when her son came home showing all the symptoms of his illness, she knew exactly what it was because of her professional knowledge. She knew what he needed and where to go for help for him. She adds, "But I didn't know how to live with it. I needed NAMI. I needed to go through the classes for family members. I heard from other family members and caregivers who were there. I learned a lot."
LaFleur knows that for her son as well as for her patients, compliance with the treatment plan regarding taking medication is essential to recovery. She often sees people who take medication until they feel better and then want to stop. As she points out, diabetics don't stop taking their insulin just because they have a few good days. Again, people must see a brain disorder as a medical illness that needs treatment under the direction of a physician.
It is important that everyone involved with someone with a brain disorder recognizes the relative meaning of the word recovery, says LaFleur. "We have to re-define recovery with each case. For me, with my son, in the worst of his illness, he could not complete simple tasks such as washing his own clothes, at the age of 20. He couldn't organize his thoughts well enough to do that. Now, with treatment, he takes care of everyday chores and is in a band. No, he isn't exactly like he was before, but he is in recovery and has regained much of his life."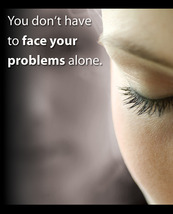 Support Groups
NAMI of Acadiana support groups include Connection Recovery Support Group, which is for people who live with a brain disorder diagnosis such as previously mentioned. These people share each other's experiences and coping strategies, and offer encouragement and understanding to one another. Facilitators of the group are trained volunteers with a mental disorder.
Another support group offered in Acadiana is Family-to-Family, which is an education course for friends, family, and caregivers of individuals with brain disorders. The course is taught by individuals who have lived with mental illness and who have undergone special training.
According to DuBois, "Our support groups meet the 1st and 3rd Sundays of each month from 6-7:30 p.m., at First Lutheran Church, 301 W. Farrel Rd. in Lafayette." Her contact number is 337-654-2138.
DuBois stresses that all services provided by NAMI Acadiana are free of charge. Financial supporters are, thus, always welcome. Volunteers are needed as well. In order to meet the financial needs of the operation of an office, the group has one fundraiser a year.
In 1990, Congress established the first full week of October as Mental Illness Awareness Week, and this year activities are planned throughout the country for the week of Oct. 7-13. The week includes a National Day of Prayer for Mental Illness Recovery and Understanding on Tuesday, Oct. 9, although DuBois says that some Acadiana churches are including special petitions in their Sunday liturgies.
On Oct. 6, NAMI Acadiana will hold its fundraiser, a national project called NAMI Walks. In 2012, tens of thousands of concerned citizens in more than 83 communities across the nation will walk to raise money and awareness about the need for first class treatment and recovery for people with mental illness. NAMI Acadiana will also benefit from funds raised for its operating expenses. The walk begins at 9:30 a.m. in River Ranch Town Square, with registration to be held at 8 a.m. For information on how you can support an excellent effort, call 288-0744 or email namiwalks@namiacadiana.org. Rose Seach is the project chairperson.
NAMI Walks promotes the belief that we can "Change Minds One Step at a Time." And it is, indeed, time to change old beliefs about mental disorders, to see them as physical illnesses that need treatment, and to support research efforts that seek to better understand the workings of the brain so that treatment can be improved. If we all walk together with understanding and acceptance, those who are in need will be more likely to change their lives as well as their minds.