September 2012 Book Review
08/31/2012 01:48PM ● By Aimee Cormier
Murder, Mystery & Money
Books To Keep You Up At Night
By Ray Saadi/Book Editor
CREOLE BELLE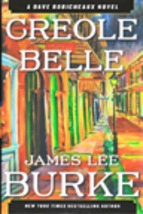 By James Lee Burke
Simon and Schuster $27.99
As Detective Dave Robicheaux awakens from a morphine-induced slumber in a New Orleans hospital, Tee Jolie Melton, a young singer friend leaves an iPod loaded with his favorite song, "My Creole Belle" by his bedside. When Dave later learns that Tee Jolie has been missing for weeks before, he and his buddy, Clete Purcell, search for her, and discover her younger sister's naked body frozen in a block of ice floating in the Gulf. Clete, meanwhile, discovers his long lost daughter, Gretchen, and Dave's daughter, Alifar, are both held as hostages by Nazi sympathizers. Burke blends lyricism, horror and suspense with villains as varied as the Oil spill in the Gulf and a Nazi war criminal with a torture chamber.

A WANTED MAN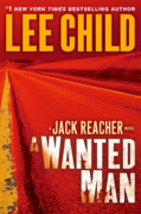 By Lee Child
Delacorte $28
Three men walk into a pumping station but only two come out. When blood begins to seep out of the station, the lone witness calls the sheriff who calls the FBI who sends the lovely agent, Jackie Sorenson. Meanwhile, Jack Reacher, hitching on a frigid Nebraska highway, accepts a ride in a car with two men and a woman and quickly realizes not all is well with this trio. Meanwhile, CIA and State Department personnel join Agent Sorenson indicating the victim was obviously very important. The plot thickens in the exciting way author Child keeps pages turning as Jack is joined by Sorenson and the mystery woman from the car in thwarting an incredible terrorist attack.

WATERGATE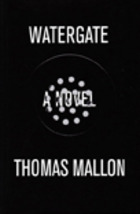 By Thomas Mallon
Pantheon $26.95
In this mesmerizing fictional history of the Watergate "second-rate burglary" that shocked the nation and drove a president from office in disgrace, Mallon's imaginative dialogue is so realistic as to make the reader a "fly on the wall" of many privileged and confidential conversations. While Nixon is the central character, it is others who command our attention: his wife, Pat, as never seen before; his faithful secretary Rose Mary Woods, still unable to explain how she acrobatically erased 18 minutes of tape; Fred Larue, the "bagman," here sympathetically portrayed; and Teddy Roosevelt's 90-year-old granddaughter, Alice Longworth, Nixon's snappy confidante.
TRUST YOUR EYES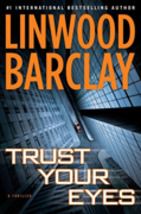 By Linwood Barclay
New American Library $25.95
Thomas, a schizophrenic memory savant addicted to Whirl360.com, (similar to Google's Earth), stays tethered to his computer every waking hour, touring streets of the world and committing every detail to memory. When his widowed father is accidentally killed, he is left alone to fend for himself until his brother, Ray, arrives to help. Thomas shows Ray a computer picture of a woman being murdered. After Thomas reports the incident to someone he believes is Bill Clinton, and who is now his contact with the CIA, the FBI comes calling. The plot gets thicker and more intriguing as ruthless thugs attempt to kill the brothers in this imaginative, nonstop mystery thriller.
CANADA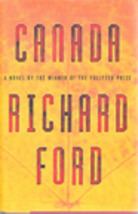 By Richard Ford
Ecco $27.99
Talk about "coming of age" stories, this one is a gem. It's narrated by 15-year-old Dell Parson, who opens with these sentences: "First, I'll tell you about the robbery our parents committed. Then about the murders, which happened later." Dell and twin sister, Berner, were virtually alone after their parents were imprisoned for robbing a bank. Berner, independent and strong-willed, left home for places unknown without even saying goodbye, while Dell opted to go with his mother's friend across the border to Canada where he was to be taken under the wing of Arthur Remlinger, an American expatriate, who was not at all solicitous of Dell's welfare. Instead, he seemed to be grooming him for a shattering act of violence.
INTO THE DARKEST CORNER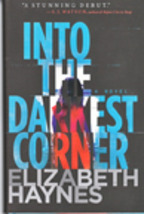 By Elizabeth Haynes
Harper $25.99
Catherine Bailey likes to go out with her girlfriends and party, drink and have casual sex. In 2005 she meets Lee Brightman, the love of her life. Lee is very devoted to her but refuses to discuss his job with her and soon becomes cruel and violent in a jealous rage, hurting her so badly, he ends up in prison. Now, in 2009 (the narrative alternates dizzyingly between 2005 and 2009), she's changed her name, address and appearance but suffers from Obsessive Compulsive Disorder (OCD) spending hours locking and relocking her doors and windows. When she learns that Lee is being released from prison and is coming for her, her terror begins.
DIRTY RICE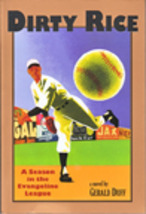 By Gerald Duff
UL Press $20
Baseball fans that remember the Evangeline League will be flooded with memories reading this historical fiction novel. Begun in 1935 the league included, among other cities, the New Iberia Cardinals, Lafayette White Sox, Opelousas Indians, and the Rayne Rice Birds. The Birds recruited Gemar Batiste who quickly became the team's star player. Only problem was Gemar was different, an Alabama-Coushatta Indian, who was asked to play the stereotypical Indian and even, asked to cheat. That went against the grain for him as he saw the diamond as a sacred place of honor named in honor of Longfellow's heroine.
This is a warm and humorous story with all the flavor of non-fiction.
AN UNMARKED GRAVE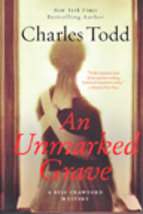 By Charles Todd
William Morrow $24.99
Charles Todd, a Mother-Son writing team returns with another intriguing Bess Crawford mystery. In 1918, as bodies from the war and victims of the Spanish Flu epidemic pile up in the death camp, Nurse Bess Crawford finds herself overwhelmed with one body that obviously did not belong there. Worse, it is someone she knows and who had served under her father. Apparently, the man was murdered very recently and the killer might still be somewhere close. Before Bess can investigate, she herself falls ill with the flu, and when well enough to return, the body had already been taken for burial. Bess now attempts to solve the case without the body.
THE LAST TRADE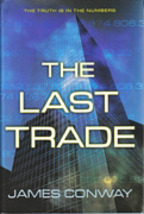 By James Conway
Dutton $26.95
This is a frightening novel, not just because of the murders, but more so for seeing how fragile money markets are and how easily money can move worldwide without detection and cause a crash overnight. In this instance, unscrupulous traders attempt to undermine the U.S. economy by selling stocks they don't own, ("selling short"). Drew Havens has made a bundle with the "Rising High" fund when the U.S. housing market collapsed. Now, torn by guilt, he refuses to go along with his boss' plan to bring the American financial market "to its knees." At the cost of learning your financial ABC's you may lose plenty of ZZZ's.
Read any good books lately? We welcome your suggestions! Share your thoughts below.