Celebrate The Good Life
08/31/2012 10:43AM ● By Aimee Cormier
Fall Festivals [4 Images]
Click Any Image To Expand
Fall Festivals, Boat Races, Historic Homes And Arts & Crafts
By Lynn Castille
Acadiana and surrounding areas ensure we are never short on fall festivals. With the promise of the upcoming cooler weather and good times, gather up family and friends and head on out to one or more of these festivals for some live music, scrumptious cuisine, and a festive time.
Downtown Alive!
Fridays: Sept.-Nov.
Friday, Sept. 7 kicks off the 30th year of Downtown Alive! Every fall and spring downtown Lafayette comes alive with Acadiana's outdoor concert series. This is a free, family friendly, outdoor concert series. Downtown Alive! begins at 5:30 p.m. with food and beverage concessions. The music starts at 6 p.m. and lasts until 8:30 p.m. Please no ice chests or pets! Concession sales help keep Downtown Alive! free for all to enjoy. This concert series offers an eclectic mix of music for young and old alike. Enjoy performances by up-and-coming and well-known artists performing a variety of music genres from Cajun and Zydeco, Blues and Soul to Swamp Pop and Rock. Visit www.downtownlafayette.org for the music line-up and additional Downtown Alive! information and find them on Facebook.
Lydia Cajun Food Fest
Sept. 7 – 8
Weeks Park in Lydia is the place to be Sept. 7 and 8. In 2003 the newly formed Lydia Cancer Association held the first annual Lydia Cajun Food Fest to financially help cancer patients in four surrounding parishes. Nine years later this Food Fest is still going strong, and getting bigger and better.
Arts and crafts, carnival rides and more makes the Lydia Cajun Food Fest fun for the entire family. Join the Poke R Run and help this worthy cause. The car show is on Saturday, Sept. 8 from 8 a.m. to 2 p.m. The pre-registration fee is $20 if you're signed up by Aug. 31 or $25 on the day of the show. All proceeds benefit the Lydia Cancer Association. The drawing for the "Home for Hope House" in Broussard will be held on Saturday at 3 p.m. Tickets are $50 and can be purchased online at www.lydiacancerassociation.org or call the Lydia Cancer Association at 367-1192. You need not be present to win.
Expect over 40 food booths offering treats such as fried alligator, stuffed bell peppers, boudin, red beans and rice and many more Cajun dishes. And don't miss the Cajun food cook-off by some of the best chefs in Acadiana.
Friday night is the popular fais do-do with The Bad Boys kicking things off from 6:30 p.m. to 8:30 p.m. followed by Horace Trahan and The Ossun Express from 9 p.m. to 11 p.m. On Saturday the music starts at 10 a.m. with Jeff Foreman and The Loreauville Playboys +One with the music continuing with Geno Delafose, Chubby Carrier, Blaine Roy and ending with Seasoned Soul from 7:15 p.m. to 9 p.m.
To request a vendors application call Ronald Landry at 337-365-3005 or 337-519-3131. Food booth fees are $100 and craft booth fees $50. Note: no pets and no ice chests, please! There's a $2 "love donation" per vehicle to enter the Fest.
Les Cadiens du Teche Cajun Music Festival • Sept. 22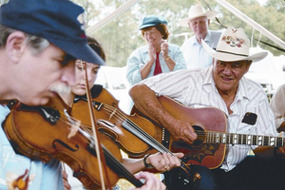 Allez chercher vos chaussures de danse! Go get your dancing shoes! Les Cadiens du Teche, New Iberia's Chapter of the Cajun French Music Association, will hold its Cajun Music Festival on Saturday, Sept. 22 at the Cyr Gates Community Center in New Iberia City Park. 
This fundraiser features eight hours of toe-tapping Cajun music, delicious food and sweets, raffles, an appearance by visiting queens and a cake walk.
Registration opens at 8 a.m. and a prayer and Pledge of Allegiance in French kick-start the festivities at 8:30 a.m. The food and sweets booths open at 9 a.m.
Jr. Hebert & the Maurice Playboys will make the crowd dance from 9 a.m. to 12:30 p.m. Dancers get a 30-minute intermission at 10:30 a.m. to catch their breath and watch the cake walk, gift drawing and introduction of visiting queens.
 
At 12:30 p.m., the CFMA will call its chapters' roll, draw door prizes and resume the cake walk. After savoring chicken & sausage gumbo, boudin, pork stew, or hamburgers & chips, revelers will get back on the dance floor to the tunes of Jackie Caillier, Ivy Dugas & the Cajun Cousins. They will perform from 1 to 4:30 p.m. During the 2:30 p.m. intermission, participants can fill up on sweets and the hopes of winning prizes or free cake at the raffle and cake walk.
The CFMA will distribute all proceeds back to the community. Admission is $7 for adults and free for children 12 and under. For more information contact Ken Walker, 337-344-2494.
The CFMA is a non-profit organization comprised of Cajuns and non-Cajuns whose purpose is to promote and preserve, not only Cajun music, but also various aspects of the Acadian Heritage. Find information on Iberia Parish and a complete calendar of events at www.iberiatravel.com 
Louisiana Sugar Cane Festival & Fair • Sept. 26-30
Hi Sugar! This greeting will surely be heard often at New Iberia's Sugar Cane Festival. This festival combines a diverse selection of events and shows during the five day event. Bring the family out and enjoy rides and games at the street fair, shop the Arts and Crafts Show and enjoy some good Cajun cuisine and "fair food" at the fair's food court. Shows planned for this year's festival are a garden/flower show, an art show, a photography show and a livestock show. The Mass and blessing of the crops will be performed by Fr. Charles Langlois, pastor of St. Peter's Catholic Church on Sept. 28 at the Sugar Cane Festival Building in New Iberia City Park at 10 a.m. A continental breakfast will follow the Mass.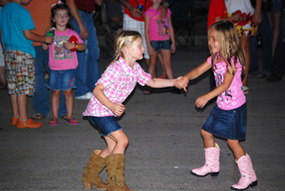 The entire town of New Iberia joins in the fun, decorating their homes and the downtown merchants their storefronts, all hoping to be judged the "best decorated" during this celebration of the sugar cane industry. The festival's fais-do-do starts on Thursday night at the Hi Sugar Stage with music by Cajun Throw Down and Spank the Monkey. Friday night's entertainment is Jamie Bergeron & The Kickin' Cajuns as well as 5th Avenue. Colby Boudreaux & Southern Beat along with Bag of Donuts entertain revelers on Saturday night.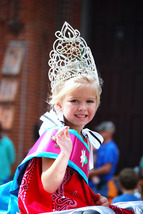 Don't miss the Boat Parade or the Children's Parade and of course the highlight: the Louisiana Sugar Parade. The Louisiana Sugar Cane Festival & Fair honors sugar cane farmers during the festival with a Sugar Cane Growers Day. Both the 4-H Club and Bayou Girl Scouts have cook or bake-offs planned. Watch for the announcement of the winner of the Silver Cup Sugar Cane exhibit. And every festival deserves its royalty— the coronation of Queen Sugar is one of this festival's highlights.
Fireworks round out the celebration dedicated to one of South Louisiana's main industries and those who make it possible, sugar cane and the sugar cane farmers.
For more information and to register for events email info@hisugar.org or call 337-369-9323. Festivities begin Wednesday night 5 p.m. -11 p.m., Thursday 3 p.m. to midnight, Friday 8 a.m. to midnight, Saturday 8 a.m. to midnight and Sunday 10 a.m. to 4 p.m.
Tour du Teche III
Oct 5-7
Tour du Teche began in 2010 as an effort to bring attention to the Bayou Teche with a "through the night" marathon for canoes and kayaks of all shapes and sizes. It quickly grew to the three-day staged race with five shorter races. Participants race through St. Landry, St. Martin, Iberia and St. Mary Parishes, and their changing landscapes of cane fields, swamps, woods and a bevy of small communities.
Register early to participate in this 135 mile race along the Bayou Teche. Registration ends three weeks prior to the race. Entries must be postmarked by Friday, Sept. 14 at 5 p.m.
Pre-race boat and equipment checks are held from 1 p.m. to 7 p.m. at Veteran's Memorial Park in Port Barre. Friday at 6:30 a.m. the race kicks off with the opening ceremony at the Port Barre Boat Launch.
Always the first Friday in October, join this event either as a boater or a spectator as the participants race from Port Barre to Berwick, with plenty of fun stops along the way. Each stop during the race features nightly festivals with musical entertainment of Swamp Pop, Cajun, Creole and Country music.
Visit www.tourdeteche.com or call Nicole at 337-394-6232 for more information. Spectators may be subject to admission fees along the way.
Shadows Arts & Crafts Fair
Oct. 6
This bi-annual Arts and Crafts Fair features over 100 vendors across the grounds of the historic Shadows on-the- Teche. Admission is free for children 5 and younger, $3 for ages 6-11 and $5 for ages 12 and older. Support the only National Trust for Historic Preservation property in Louisiana.
Admission includes a tour of the grounds, open from 9 a.m. to 5 p.m. and also a tour inside The Shadows. There will be living history presentations and craft demonstrations in knitting, quilting and photography, plus many artists and tradesmen will be showcasing their work. Visit www.shadows@shadowsontheteche.org or call 337-369-6446.
Festivals Acadiens et Creoles
October 12-14
The 2012 Festival Acadiens et Creoles will be one of the official bicentennial kick-off festivals for the celebration of Louisiana statehood. Attracting visitors from all over the world, this three-day free festival strives to keep Cajun culture alive. Girard Park in Lafayette is the main setting for Festival Acadiens et Creoles, offering arts and crafts, live music and Cajun food.
The Louisiana Crafts Guild, representing crafts people from all across the state, hosts the Louisiana Craft Fair portion of the festival. The Craft Fair is held near Girard Park Lake. Look for pottery, wooden furniture, soaps, stained glass, art, Houma Indian crafts and much more. The kids can enjoy French games, crafts and music at La Place des Petits.
Don't leave this three-day extravaganza without your share of good Cajun and Creole food featured as part of the Bayou Food Festival. Enjoy some of your favorites and also try a few new delicacies such as crawfish fettucini, fried soft shell crabs, barbequed boudin and wild game jambalaya. Tempt your sweet tooth with sweet Cajun treats such as pralines, mini king cakes, beignets, bread pudding and more.
Go online at www.festivalacadiens.com/food for complete food vendor menus and pricing.
Festival Acadiens et Creoles also offers the chance to jam with some of the best Cajun and Creole musicians as part of The Louisiana Folk Roots Atelier and the Jam des Amis Tent. All players are welcome. For more information visit: www.lafolkroots.org. Live music is presented on The Scene Ma Louisiana stage on Friday, Oct. 12, starting at 5:30 p.m. with Jo-El Sonnier and ending with Lil' Band of Gold from 7 p.m.-8:45 p.m.
On Saturday, Oct. 13, the music starts at 10:30 a.m. and ends with Fuefollet performing from 6 p.m.-7:30 p.m. On Sunday Wayne Toups & ZydeCajun, Steve Riley & The Mamou Playboys, Rachel Wilson & Cajun Express and others rock the park from 10:30 a.m. to 7:15 p.m.
World Championship Gumbo Cook-Off • Oct. 12-14
Cooler weather brings the thought of the first bowl of gumbo to South Louisianians. What better way to enjoy that bowl of gumbo than at a world champion gumbo cook-off? Every second weekend in October the Greater Iberia Chamber of Commerce hosts the World Championship Gumbo Cook-Off. Friday evening kicks off this 23rd annual event with music by 5th Avenue in the Steamboat Pavilion in Bouligny Plaza. Enjoy shopping and live bands on Saturday while strolling along New Iberia's historic Main Street. Forty or more food booths will be offering a wide variety of food items, except for gumbo.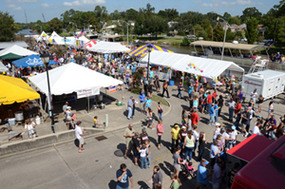 Gumbo is what it's all about on Sunday. Numerous cooking teams will be vying for the coveted title of world champion. The "Battle of the Rouxs" starts promptly at 6 a.m. Join in the sideline hubbub while cooks stir up what they hope is the winning recipe and their support teams entertain the crowds with skits and a booth decorating contest. Saturday's entertainment starts at 11:30 a.m. with Joel Martin Project, followed by Chubby Carrier, and Chris Ardoin. Don't miss special appearances by Troy and Jacob Landry from "Swamp People" from 2-6 p.m.
Sunday's live entertainment begins at 9:45 a.m. with Geno Delafose "Le Cowboy Creole & French Rockin' Boogie." Closing out the entertainment on Sunday is event headliner Wayne Toups from 1:30 p.m.-3:30 p.m. Gumbo taste testing starts at 11 a.m., tickets are $4 for seafood and $3 for non-seafood. Stick around for the declaration of "The Best Gumbo In The World" announcement at 3:30 p.m. in Bouligny Plaza at 100 West Main Street. May the best gumbo win! Visit www.iberiachamber.org for more details.
Natchitoches Tour Of Historic Homes • Oct 12-14
Come to Cane River Country in October for the Natchitoches Tour of Historic Homes. What began in 1954 as a way to raise money to fund preservation properties, has continued today as a tour of plantations and historic town homes. Tickets are available on-line at www.aphnatchitoches.net or call 1-800-259-1714.
Choose from a variety of tours including a candlelight tour from 7-9:30 p.m. on Friday night to a combination of numerous other tours. The fall tour of homes includes two historic properties, Melrose Plantation, which includes the Big House and the African House as well as the Lemee House, constructed in 1837. Choose from a guided house tour or a grounds only tour. Make sure to bring your student ID to ensure student admission pricing.
Don't miss a tour of the African House with murals by internationally known African-American folk artist, Clementine Hunter, who lived and worked at Melrose Plantation. Books and gift items are available in the gift shop.
Harvest Moon Festival
Oct. 27
Join the crowd at the 13th Annual Franklin Harvest Moon Festival. This one day fest is devoted to good family entertainment beginning at 9 a.m. and ending at 9:30 p.m. A chili cook-off and car show are both part of the fun; go online at www.franklinharvestmoonfest.com for applications to participate in both events as well as vendor applications and a complete schedule of events.
This festival encourages downtown shopping and support of local merchants. The Harvest Moon Festival coincides with the beginning of harvest season leading up to the Thanksgiving and Christmas Holidays. This festival, which represents the spirit of cane farming culture in South Louisiana, offers live music, children's activities and more.
What is your favorite festival in Southwest Louisiana and why? Share your comments below.